Written by Pete Anthony 
Last updated on: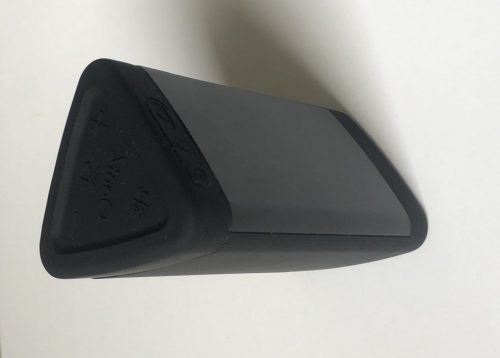 The Angle 3 is a highly popular and very inexpensive portable speaker that has resided at the top of Amazon's best sellers list for a while.
Specs at a glance:
peak output power: 10 W
weight: 9 oz
length/width/height: 5.25 x 2.8 x 2.6 in
max battery life: 14 hrs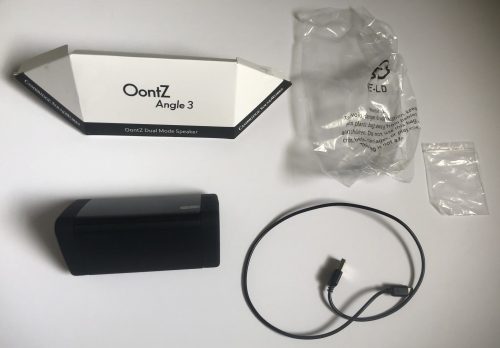 Packaging is pretty minimal – just a flimsy box wrapped in plastic. There's an inner packing piece to hold the included charging cable.
Included with the speaker: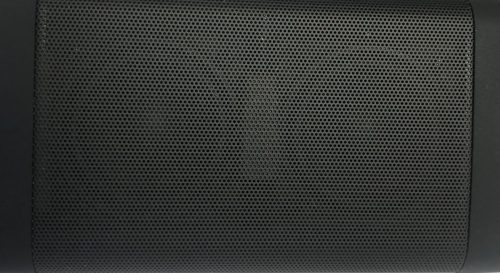 Two small woofers for even soundstaging.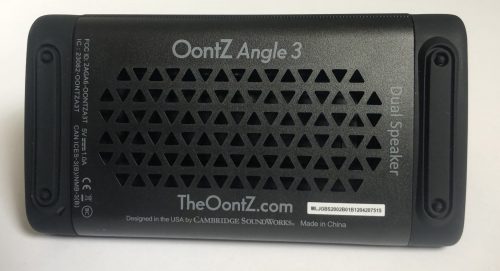 Not sure what purpose the vents serve, likely heat dispersion and possibly some quasi-porting. The third side is just a plastic panel.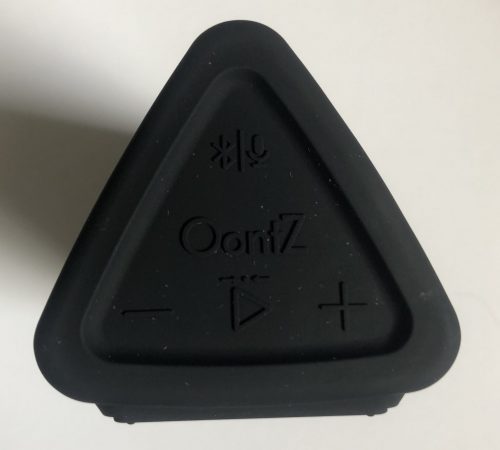 On one of the triangle sides. Pretty boilerplate pairing, play/pause, tracking, volume functions.

Has a rubber cover than snaps on and off, also interestingly a 3.5mm jack. Not sure why anyone would ever want to use headphones with this, but gives it the ability to serve as an adapter to non Bluetooth devices which could actually be useful to some people.
The Angle 3 is IPX5 certified, which means it can withstand water up to a strong pressurized jet, not immersion, and that there is no data on how well it can resist dust and other debris.
Check the Angle 3 out more on Amazon
Sound And Performance
General impression:
The Oontz Angle 3 is proficient, but doesn't sound particularly good. It's possible to get very solid musical sound out of $20 worth of hardware in earbuds, but, I just don't think that's possible with a loudspeaker, much less anything powered.
Any specific issues:
The lack of fullness is pretty significant. A lot of sibilance. When compared to a better portable speaker it's reminiscent of a song going from a four measure section of distortion to it "opening." The bass is practically non existent, which contributes to this.
Sound signature/response curve:
Dome shaped, with very noticeable drop off at the audible ~200Hz range. Practically no bass, like I said.
Sound staging:
Relatively even but not omnidirectional like many other portable speakers.
Power/Volume:
The Angle 3 gets pretty loud actually, but turning it up just exacerbates the sibilance and makes it so you can't really hear the music, kind of like how trying to crank up bad headphones on a plane doesn't actually do anything.
Warranty:
90 days, which is pretty bare minimum, but not surprising at this price point.
Overall Take, As Compared To The Competition
$25 is just a bad price-point for not just powered speakers but pretty much any loudspeaker. If you're willing to spend $50 more or so you'll can get something that's night and day in comparison. If you plan to use a portable speaker regularly and care at all about music sounding decent, I'd say investing in a higher price point is definitely worth it, not to mention you'll get a a longer warranty. But if you just want something that's passable and cheap as possible so you don't have to worry about it, the Angle 3 is a viable option.