Written By Pete Anthony 
Last updated on: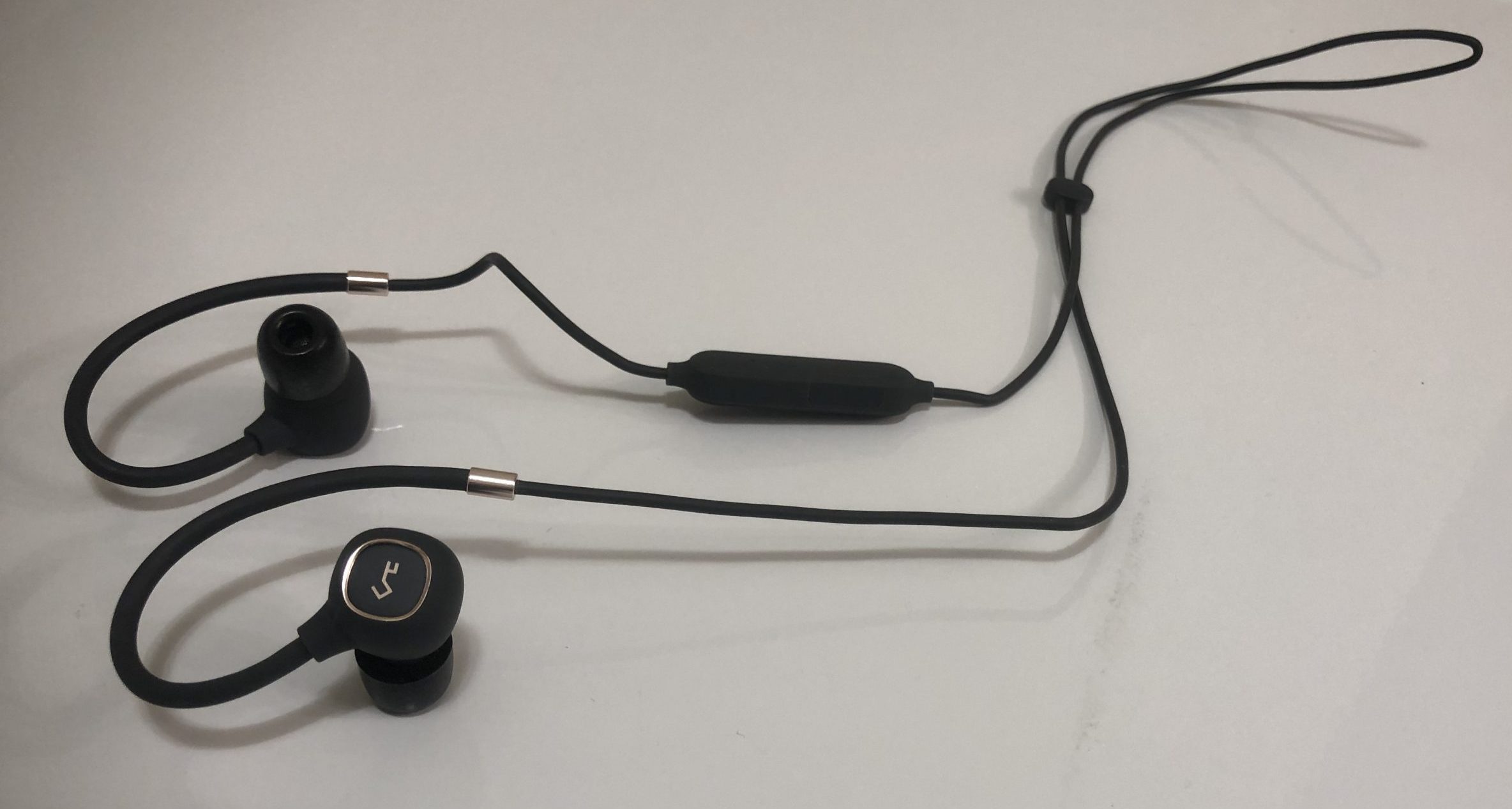 Specs at a glance:
price point: ~$75
driver type: dual dynamic
weight: 0.5 oz
response range: 10 – 22k Hz
sensitivity: ~95 db @ 1W/m
wireless: Bluetooth
waterproofing: IPX-6 certified
battery life: ~8 hours
warranty: 2 years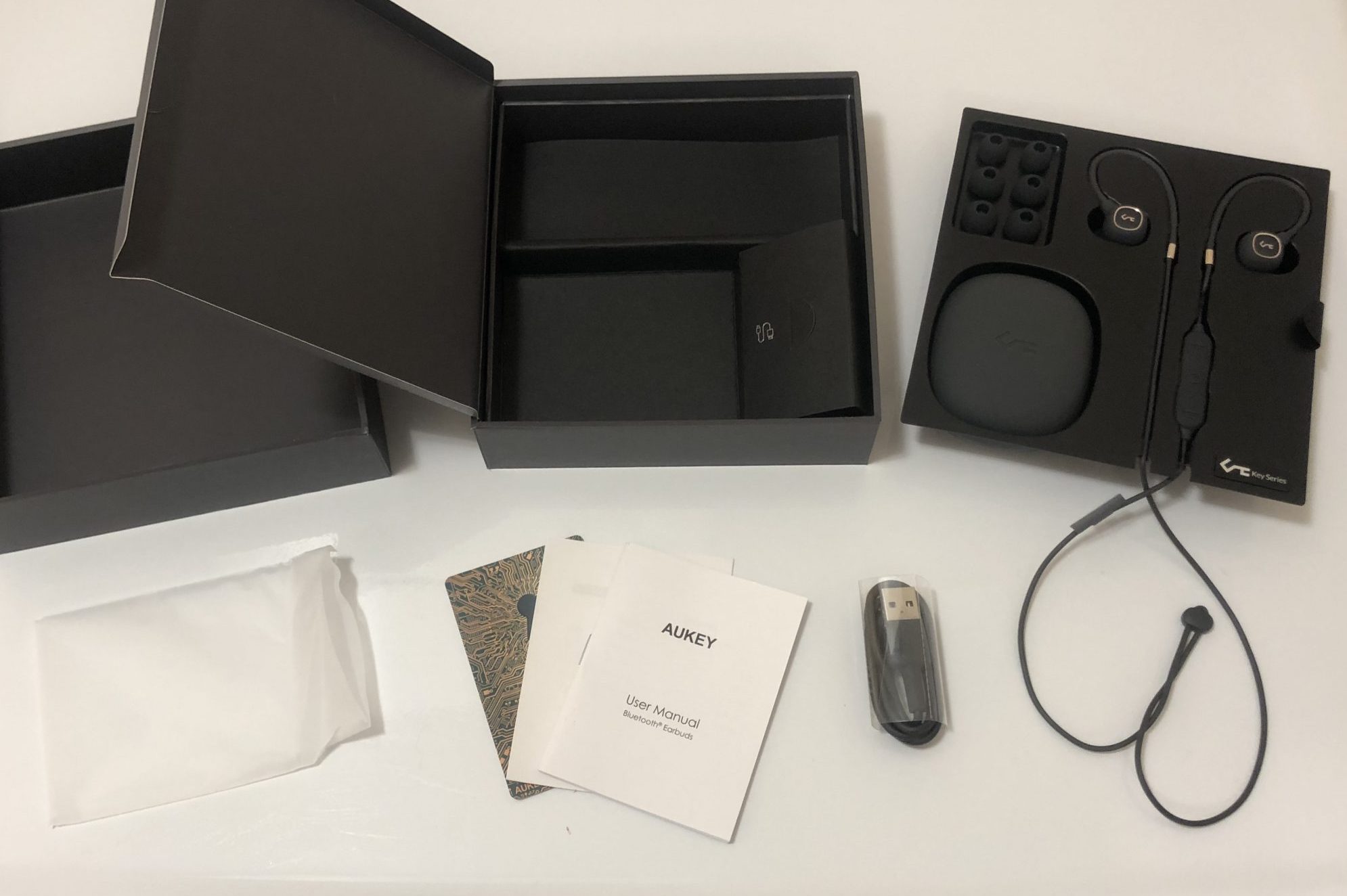 The packaging is very nice. An outer box opens to a contoured packing piece which nicely presents the contents.
Included with the headphones:
all-weather case
3 pairs of silicone replacement tips
warranty/manual
usb charging cable
Fit and comfort:
The ear bands are elastic and have a bit of resistance, so they're a little tricky to get set, but once they're on they are comfortable. I get a slight hotspot on my right ear, but I think that's just going to depend on the person.
The buds themselves fit very comfortably and I couldn't feel any sensation of them hanging out and down. The tips easily seal and solidly maintained it when I moved my head and jaw around, which is particularly important for sport earbuds.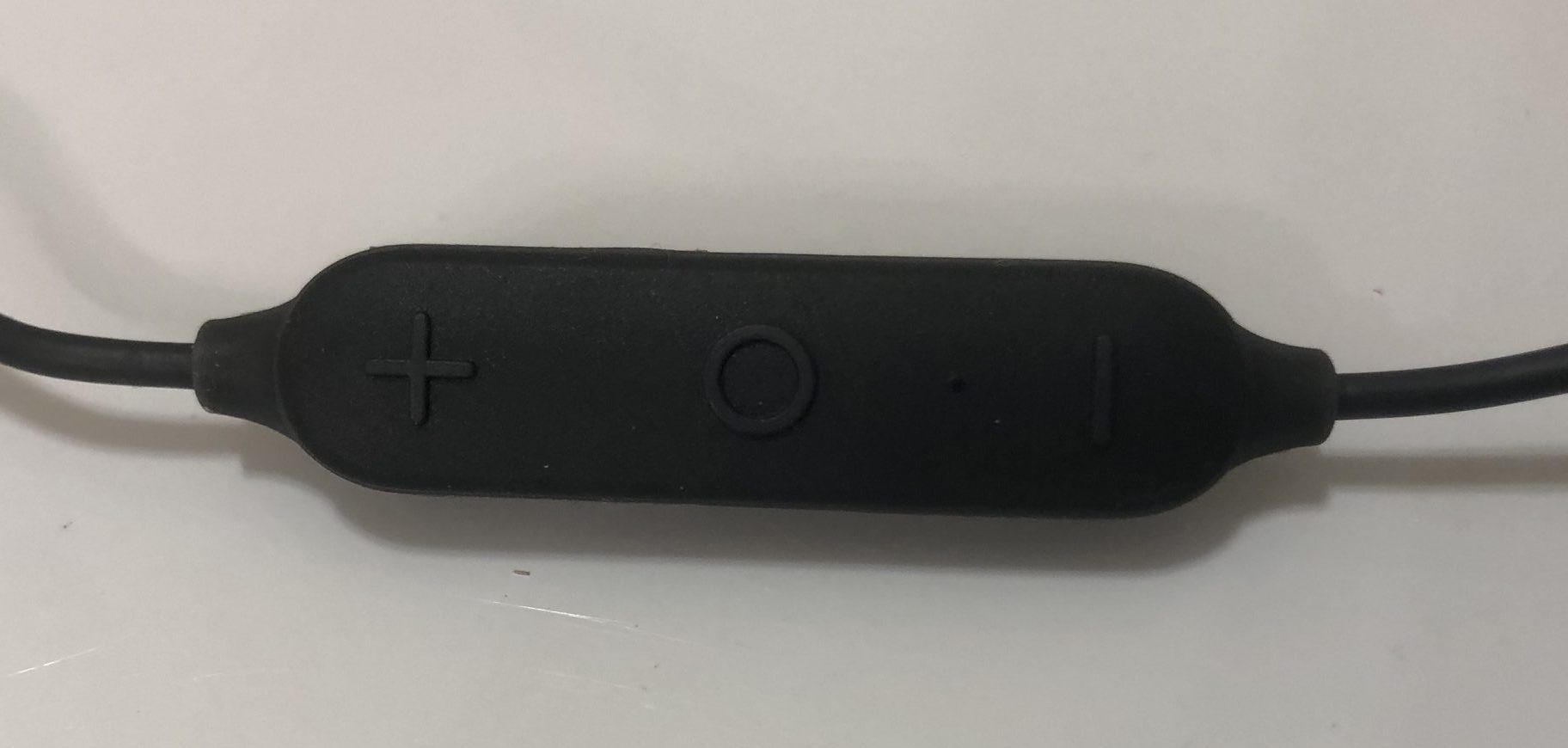 Pretty standard 3 button mic that has all of the control functions that you'd expect: play/pause, on/off call, volume, track surfing, ect.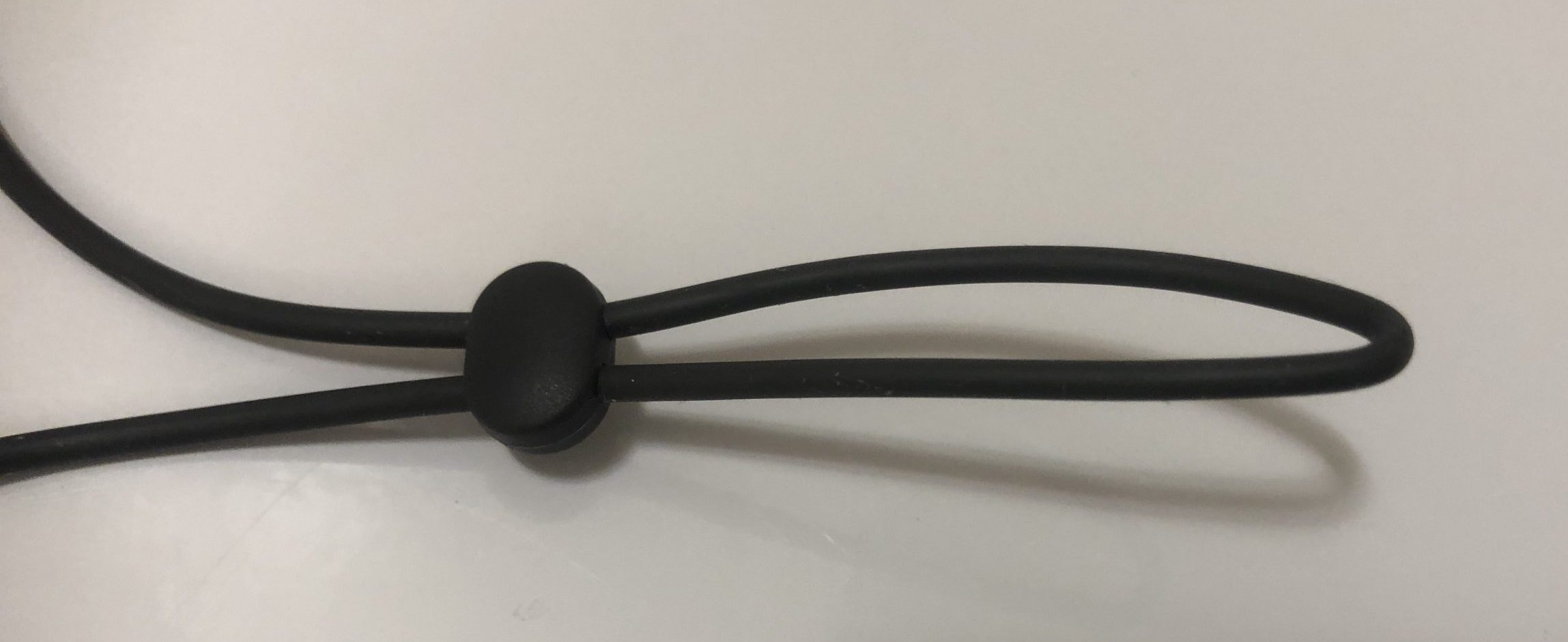 The wire feels very solid, sturdy joints, nice sleeve that has very little friction and microphonics, which is also important for sport earbuds.
Sound And Performance
General impression:
The B80s sound solid for their price-point, no significant flaws that were immediately noticeable.
Sound signature/response curve:
More on the warm side than crisp. Very bass heavy – they'll seem forward and drowned out for some, but for those who really like that bassy thump feeling with in-ear headphones, these definitely have it. Aukey has a rudimentary response graph that, while not really useful, does seem to be roughly consistent with what I hear. The mid and treble response feels even and flat, but the bass noticeably emphasized.
Update: the sound perception seems to even out a little as you get used to them.
Any specific issues:
Slight muddiness and upward bleed with the bass, but is still decently clear.
Sound staging:
These actually give a feeling of wideness that is surprisingly impressive for this type of product, with good separation between instruments.
Bass:
Loud, thumpy, feelable, definitely a bass head product.
Compared to monitors:
Really all I notice is what I've discussed already – forward bass, more warmth instead of crispness, individual instruments get a little lost and everything blends together a little more.
Power/Volume:
No issues getting loud enough, which is all that's really pertinent for wireless earbuds.
Isolation:
Pretty solid, I'd put them somewhere around medium-high. Should be fine for most sport or commuter use.
Wireless:
Very good at this price-point. I've read others complain about a little white noise but I honestly can't hear any. Charge length is 8 hours and the charge time is quick, initial charge took less than an hour.
Warranty:
2 years which is pretty decent for all-weather wireless earbuds at this price-point
Overall Take, As Compared To The Competition
$50 – $100 is always an awkward price point for headphones, as the layperson might not notice or care about marginal improvements over a budget product. I'd say these are worth it on the basis of how well and comfortably they fit and seal, which is particularly important for sport earbuds. The overall sound is good, ideal for someone who wants something warmer and easy to listen to. The bass is emphasized and strong, if you don't like that then definitely go with something else.