Last Updated On: 10-27-19
Bottom Line: a solid product for a very competitive price from a reputable brand that makes great budget-tier equipment. Power/accuracy specs squeak ahead of most competition. A great choice for an entry-level system if not the best choice.
Pioneer makes a lot of high quality budget audio equipment, and the VSX-534 is among it – it's the lowest member of their latest VSX series (released in 2019), but still offers great specs and features for a very competitive price, and it would suffice for pretty much any entry-level home theater system.
The interface is clean and simple – an input selector and volume knob, three pre-set buttons, and a few other standard input jacks, all in all pretty boilerplate.
Pioneer is good with making back panels that are simple and easy to understand. Has all the input types that most people will ever need. Only one co-ax, but three RCA, and two dedicated pre sub-out inputs at this price-point is not common. Most people won't need or use two subwoofers, but, an impressive inclusion nonetheless. The surround speaker terminals are spring clips instead of binding posts like the main left/right speakers, which is a little annoying to have to deal with but shouldn't ultimately impact overall sound quality.
The power specs are also impressive for the price – the achieved total harmonic distortion for the standard response range is a tad lower than that of any of the competition we've looked at. Enough to be noticeable? Most likely not, but possibly in some situations. 150 W per channel at the standard 1k Hz @ 6 ohms is enough to power pretty much any modern speaker.
Yet another impressive inclusion at this price is compatibility with Dolby Atmos, but… the kind of staging Dolby Atmos offers doesn't really come into play until you have 7.X+ channel receivers with up/down angled speakers, and the VSX-534 only has 5 main channels. You might be able to make a perceptible difference with enough set-up and placement tinkering.
A standard battery powered remote is included for the old-schoolers who might still like using one, but the VSX series is also Bluetooth compatible.
The casing, save for a few new aesthetic touches, is basically the same as what's used in Pioneer's older models and is solid, good spacing and ventilation.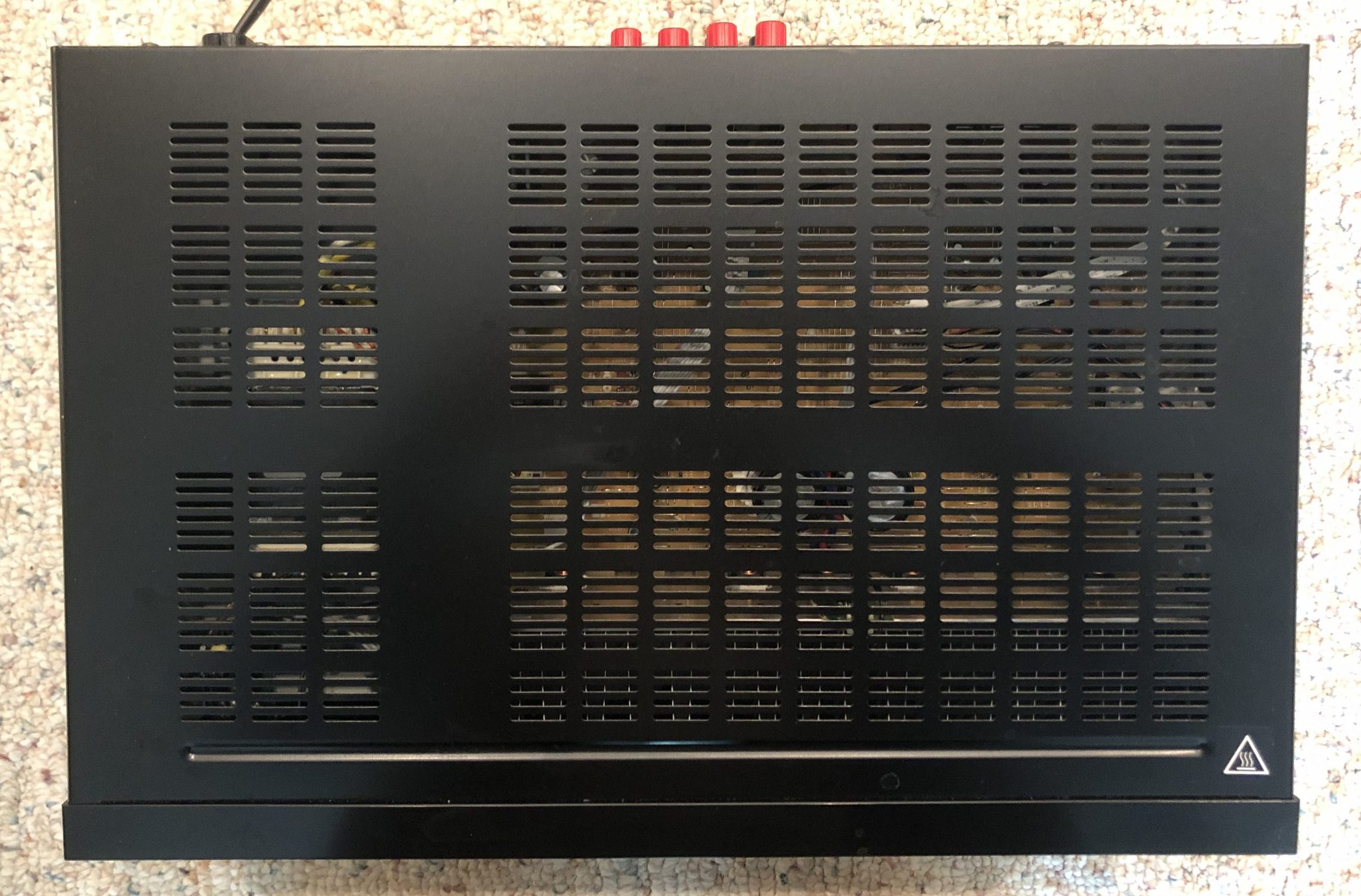 The VSX warranty is one year, which is pretty bare minimum. Other competitors have a better 2 year warranty.
Overall Take, As Compared to the Competition
Pioneer is a good company that you really can't go wrong with, and the VSX-534 AV receiver is definitely in the best-of running at its price-point – it squeaks out ahead of the current competition in power and accuracy specs, though is slightly beat in other ways. The best choice will honestly be whatever the best deal is at the time, but the VSX-534 is a very solid choice for anyone with a non-advanced system.
Get the VSX-534 on Amazon (affiliate link)
See our current picks for the overall best 5 channel receivers for the money